Moderators: bigwave, AirMail, pillow
the ultimate god
Posts: 13285
Joined: Sat Dec 07, 2002 10:56 am
Location: watching the AMA lites then going to a CMRC Nat is like a steak dinner compared to a spam breakfast
Contact:
should the forum go green till next saturday?
the ultimate god
Posts: 4901
Joined: Sat Jan 21, 2006 11:58 pm
Province/State: Ontario
Location: a greasy spoon somewhere
Nothing worse than over-promising and under-delivering!
There is a tech guy working in the guts of the forum and making a few improvements and updates.
I would hate to promise something cool like this and then not be able to pull it off.
We'll certainly try though.
Go Beats!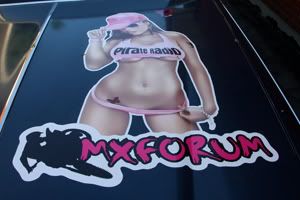 "I'll be there taking shitty, out-of-focus pictures of my thumb and girls' bums"
the ultimate god
Posts: 13285
Joined: Sat Dec 07, 2002 10:56 am
Location: watching the AMA lites then going to a CMRC Nat is like a steak dinner compared to a spam breakfast
Contact:
Who is online
Registered users: Google [Bot]