Hey all. Sorry it's been a while. I just returned from the UK. I had a great time and I'll fire up some pics later.
*THIS post however is about our new baby (puppy):
We got to see him last night. Mumma and brothers and sisters all doing well. We get to pick him up August 30th...We're excited to say the least!!! Venti is so great with other dogs. Can't wait to see her with the little one as well.
If anyone's got names for this little guy, fire away...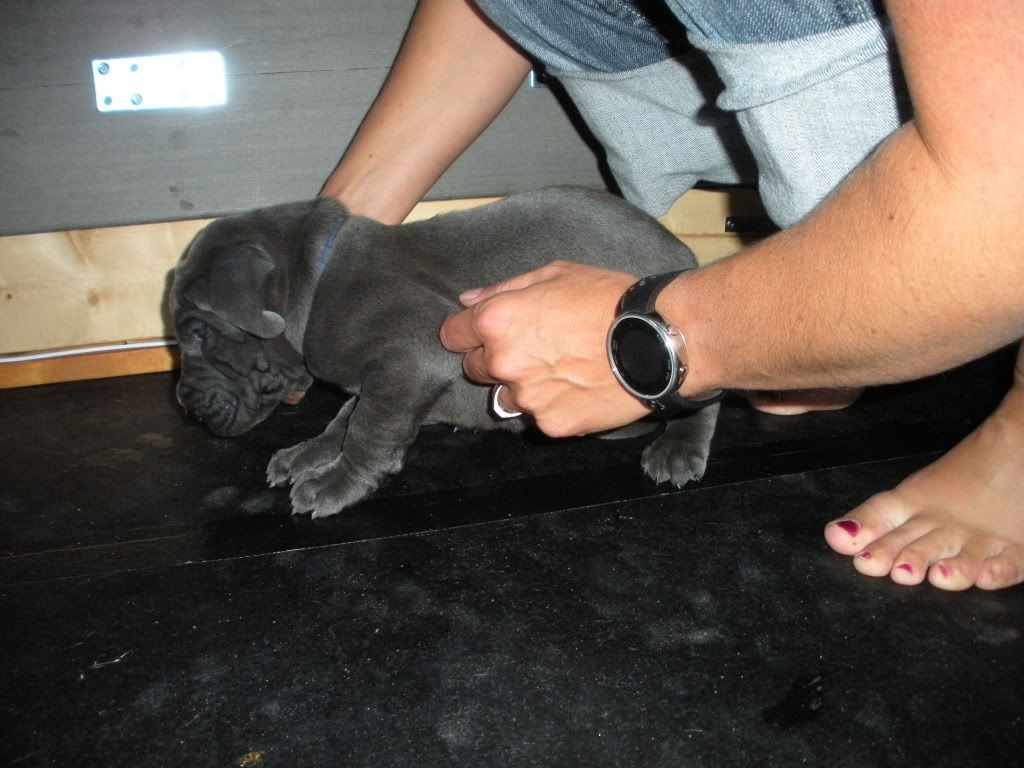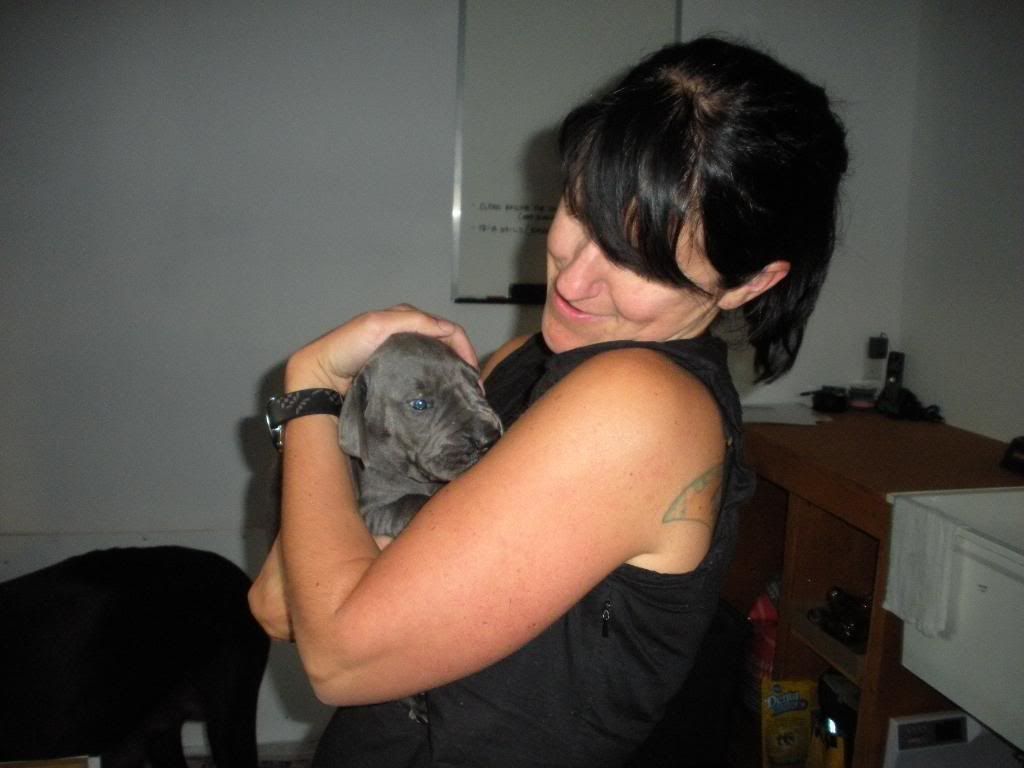 And soon to be big sister, Venti (the dog we have now):