Hey all. I'm exhausted. Monday we're starting a new term at our school, so our Art teacher, (who is a complete wingnut) decided to put together a cool little end of term project for one of her grade 8 art classes. She and another teacher and I stayed at the school last night to make a little horror movie/spoof.
We made a little zombie movie. Started a read through of the script (kids and art teacher wrote) at 6 pm, then started filming at 8. We did this ALL night with our last scene completed at 6 am. The kids from the art class are going to show it to the rest of the school at an up-coming assembly. Leading up to it, the kids were great. NO ONE at school (including the majority of the staff and teachers) knew about it. It will be a total surprise for the rest of the school.
I was recruited to play "the cranky janitor that turns into a zombie". Fun time. The kids were super-good all night. We all crashed in the gym on high jump mats, etc. just after 6 am. We got up at 10, cleaned the school up and were out by noon. Too much fun!
Unfortunately I was so busy, I didn't get many pics, and the ones I did were of poor quality - my cheap little camera is pretty much done. Anyway, I'll post up a couple to give you all an idea of the shenanigans we got into last night.
Our fearless leader the Art teacher. She's a total flakey, eccentric, kook who loves art, drama and teaching kids. I love her! The kids love her! Side note on why we did this activity is that she also runs a "movie make up club" for kids at our school. They choose characters to turn each other into, do the make up for our high school drama club events, etc., so she wanted to give them a chance to go wild. They did all our make up for the movie.
cheek bite
Yeah, I'm pretty hot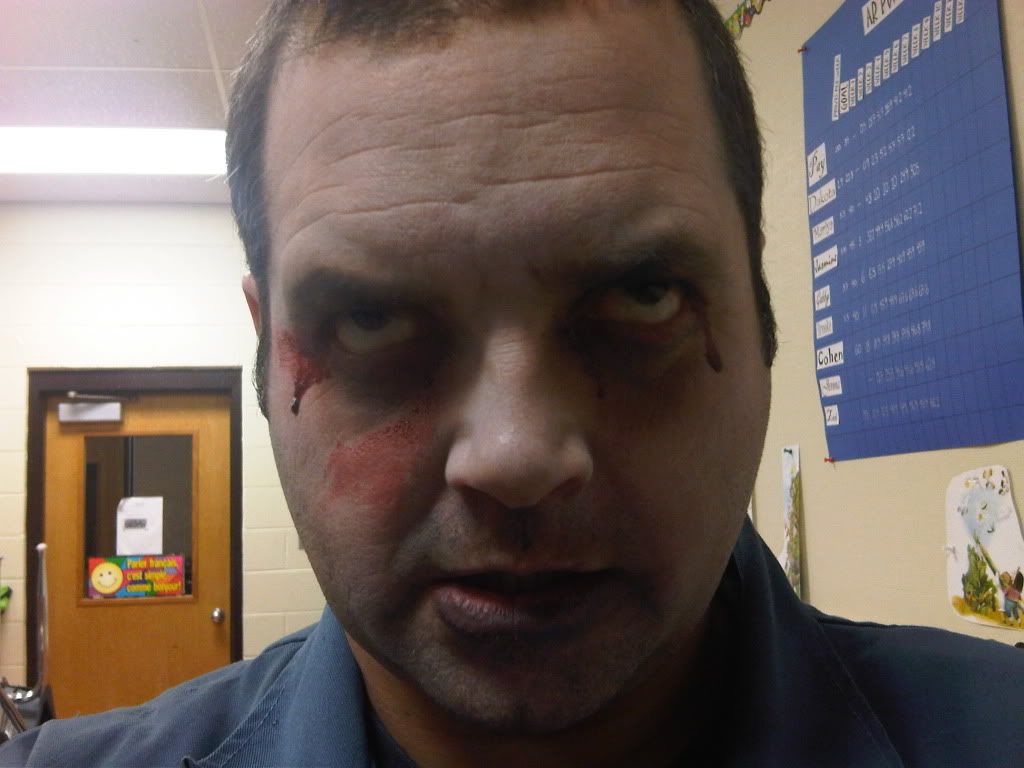 We're gonna get us some humans
Hey, a hungry zombie janitor's gotta eat, right?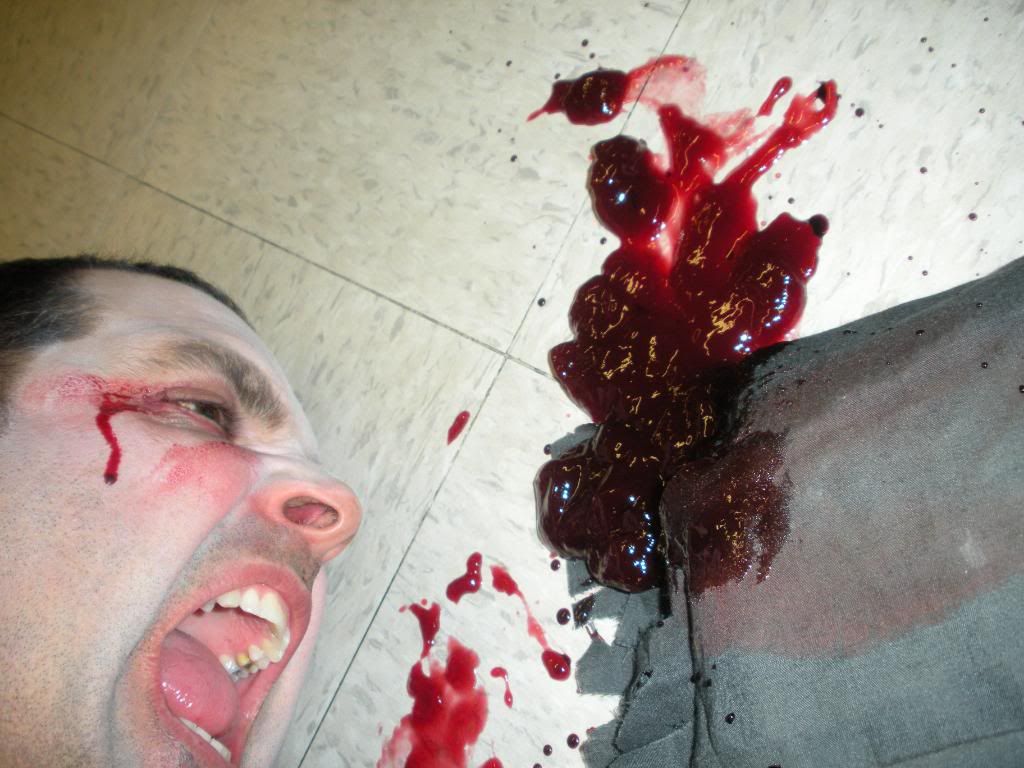 Some of our "beauties"
Setting up a scene...waiting around was tough on people.
Some tired zombie teachers...yep she's really asleep waiting for a scene.
My job rules!