Hey guys. Posted this on twitter a while ago, but haven't had time to fire it up here until now.
Last weekend my dad had his 65th b'day, so I went and chilled with him and my mum. Good times, good food, etc. My dad and I headed out for a nice, relaxed, two hour mtb ride. We rode, chatted, popped some wheelies, etc. and then followed it up with a nice espresso session at Starbucks. Mum stayed home to prep some food, do her tai chi (while we were out of her hair), etc.
I had a lot of fun and just thought I'd share a couple pics we took on my cel phone.
Beautiful scenery around Chilliwack, British Columbia: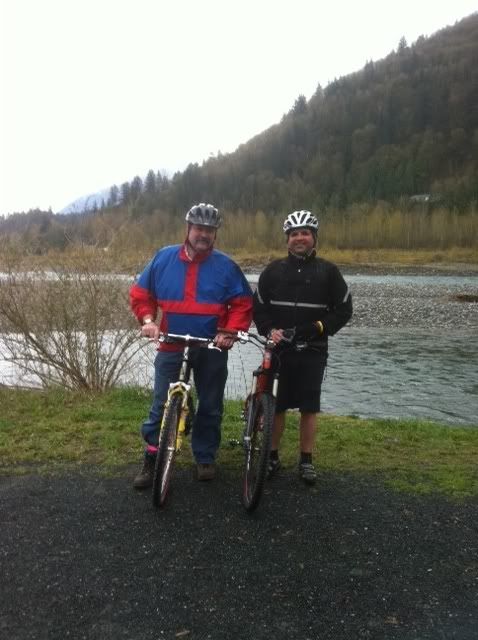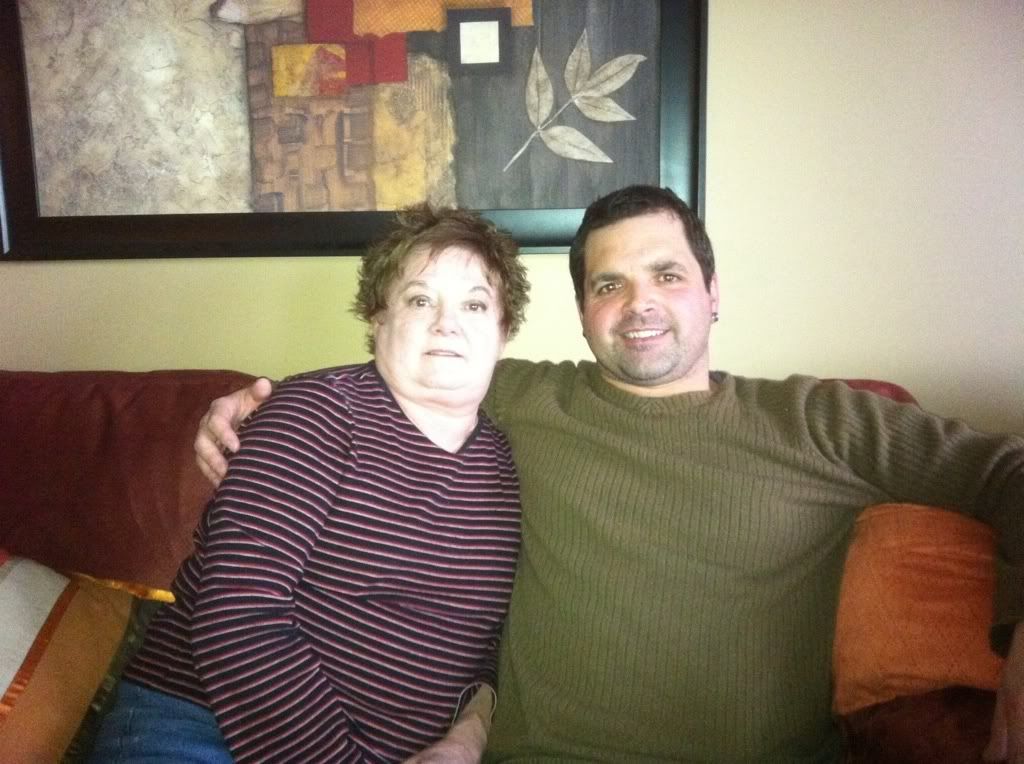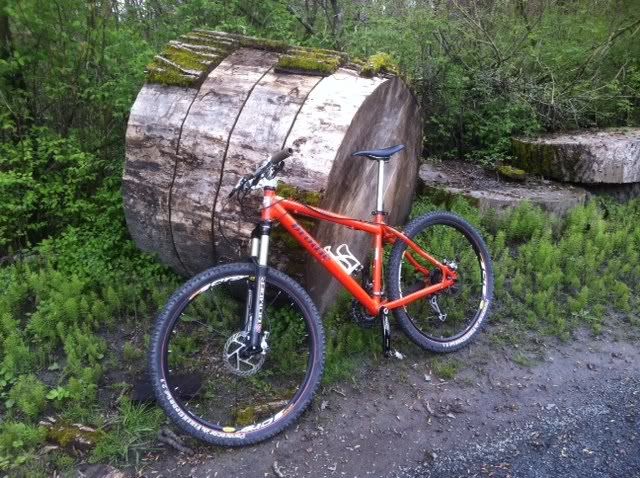 Me and the birthday boy. And, yes, he did grow a beard for a while and then, yes, he did shave it into a mustache for the weekend, and YES, MY MUM WAS PISSED ABOUT IT!!! hahahahaha - idiot. :P