Well here we are....almost the OFF-SEASON for riding our dirt bikes
If any of you have a vintage/old school project or 2 on the go for next season, post up your pics in this thread (or start a new one if it's an all out resto!!) as it unfolds. I love it when guys post up stuff from "barn fresh" to "showroom" condition and show all the steps & mis-steps along the way.
Time to start ordering parts for a few winter projects. Here is a sample of what I have to work with so far:
1972 Hodaka Ace 100B+
I envision this bike as the ultimate pit cruiser. Pretty decent shape, but all the original lights & signals are gone. Probably do what everybody did to these things BITD.......cut the back fender so it's shorter like the Super Rat and put some # plates on it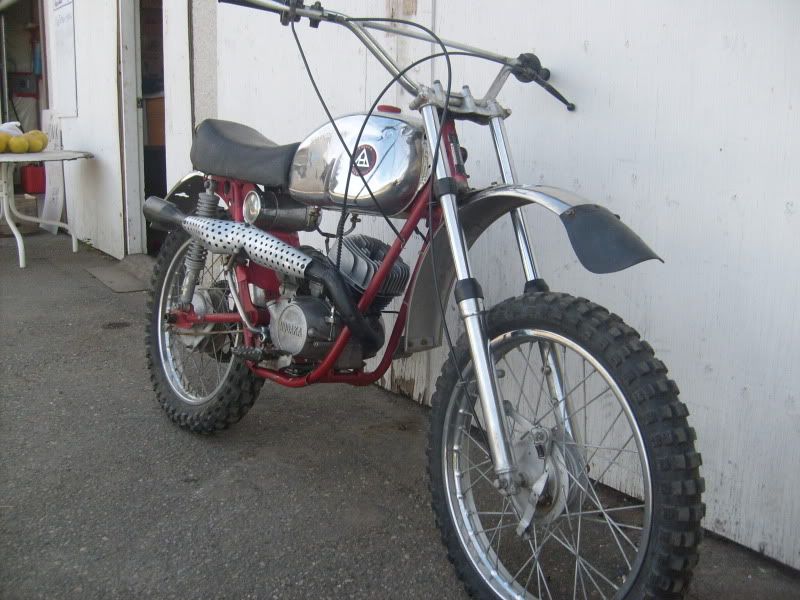 Sorry for this shitty pic, but was trying to show the original orange color underneath the red rattle-can paint job.
http://www.strictlyhodaka.com
&
http://www.hodaka-parts.com
are both great sources for parts and retro Hodaka stuff.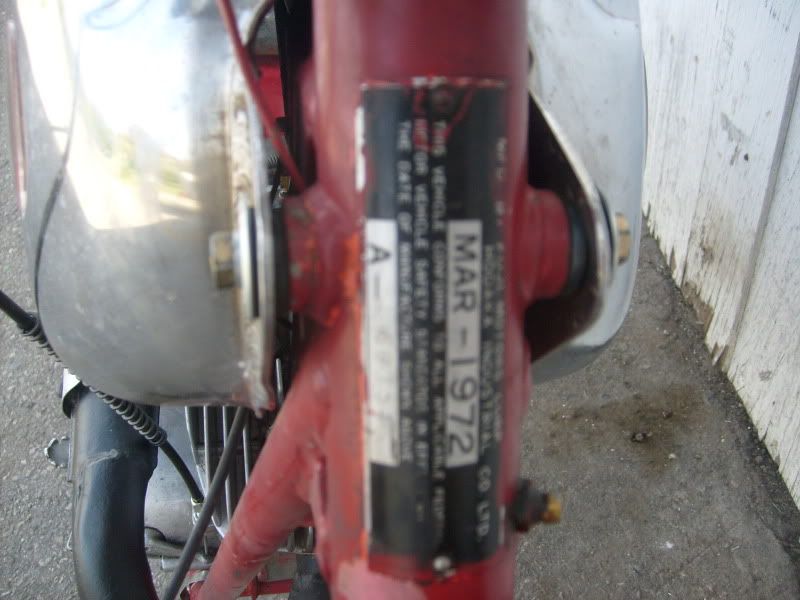 A complete new top-end, (including the head & fresh, std. bore cylinder with 4 oversizes available) is already installed, so it runs great!! The kickstart gears & shaft are worn out & ready to go anytime, so have those already here along with the basic tune-up kit you always had in your toolbox in the '70's: spark plug and new points & condensor. Still waiting for a gasket/seal kit for the engine before I tear it all apart again to restore it. It's an absolute blast to ride "as is" right now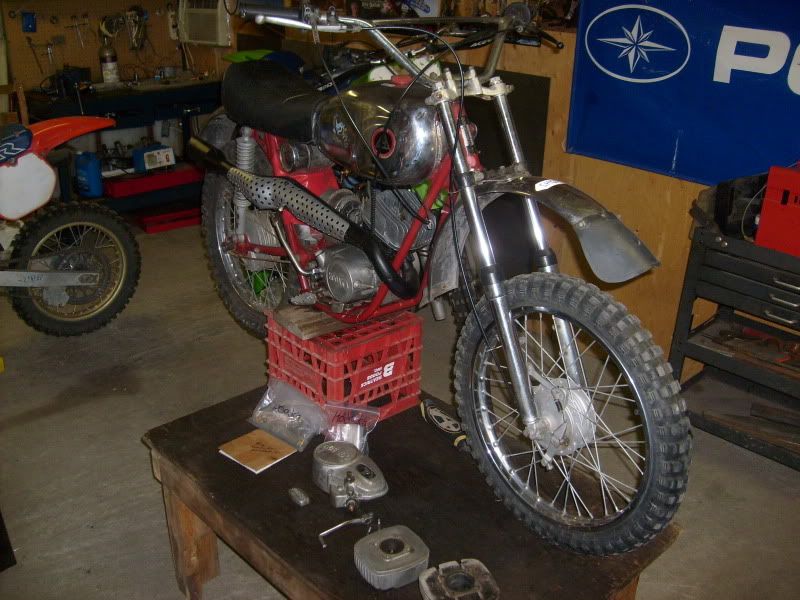 I believe my young apprentice installed the cylinder head backwards
Good thing I no longer have a young apprentice working for me. Dumbass kid just didn't understand a thing about the principles of air-cooled heads. Big fins over the exhaust, there little buddy
More bikes to come....can you say............
1986 CR500R
Why do all of these old open bikes ALWAYS have shiny new rear fenders!! The tank is still in great shape, so a new seat cover and all new plastic will make this one look like a million $$$. The cooling system, however, needs some attention. It sat for so long that the rads are plugged and won't flow any coolant, and the head is now warped/leaking from overheating after bringing it out of storage last spring.
Ok...... anyone else??? Lets see those old school dirt bike projects!!